About The Maker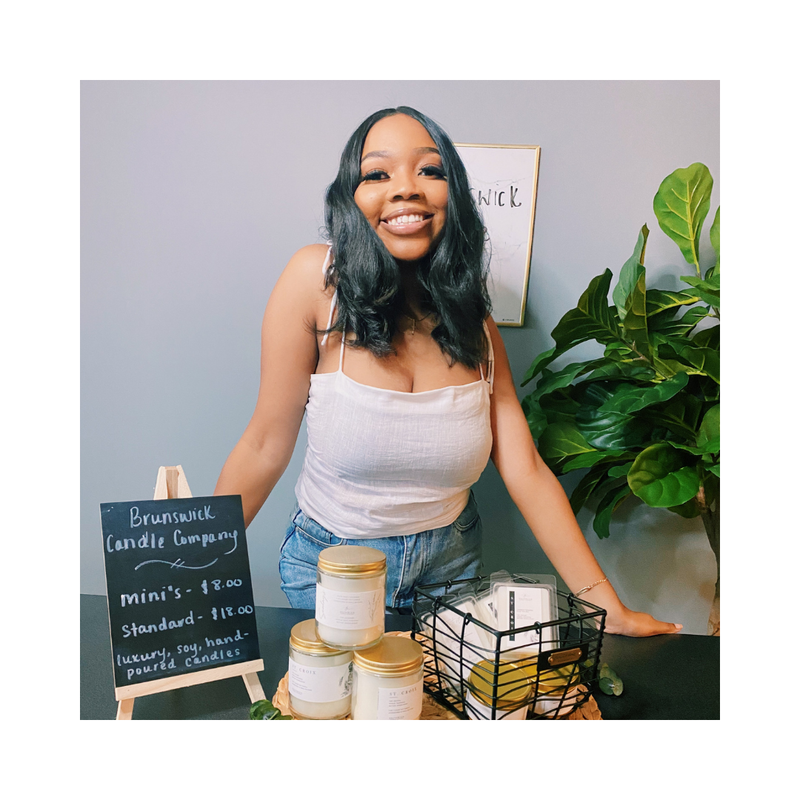 Meet the maker and the creator of Brunswick Candle Company!
Like many, I have had a real love for burning candles since I can remember. I found myself lighting one up any time I was happy, sad, taking a bath, cleaning, whatever... whenever! For years I had been contemplating starting a candle business. Finally, I was vocal about my ideas and in December 2019 my wonderful parents gifted me the best Christmas gift of all. Tons of candle supplies to begin my candle-making journey!
Still working full-time, I could not find the time in the day to perfect my craft. Long and behold, 3 months later we would be served with the infamous "Stay at Home" order due to Covid-19. Now, there was nothing but time and I was determined not to waste any of it! What started as "Quarantine Candle's," blossomed into something much more.
July 1st, 2020 was our official launch day! That was one of the best days of my life. We sold out in less than 30 minutes which overly exceeded any expectations I had.
In our first 6 months of operation; we shipped over 200 shipments, completed several local bulk order, and began our popular Sip + Wick's that we now host bi-weekly!
We are looking forward to many more years of growth in the business.
With love,
Brunswick Candle Co.